Challenge: Re-introduce the Brand to Reflect a Changing Business
In 2015, Jellyvision was a quirky web development shop known for websites and zany one-off projects.
That was a problem, because it also happened to be the creator of ALEX, the software that helps employees make better decisions about their benefits and saves employers thousands of dollars in the process.
Jellyvision's leaders knew they had to get in front of Fortune 500 clients to grow – and to do that, they needed to build ALEX's reputation as an integral part of every HR tech stack.
PR, they figured, could be part of the solution. So they hired us.
Strategy: Boost Brand Awareness
To earn the attention of Fortune 500 companies, Jellyvision had to grow its profile generally and boost brand awareness in front of HR decision makers specifically.
To help them do that, we built a PR program around…
Thought leadership and leader spotlights.
Coverage of ALEX.
Spotlights on existing customers in the Fortune 500.
Funding news announcements.
Awards and company recognition.
Speaking opportunities.
Recruitment support.
Results: Consistent Placements, National Recognition, 111 Fortune 500 Clients
Between 2016 and 2020, Jellyvision earned 228 media placements, 50+ award wins and finalist nods, and three speaking engagements at major industry conferences.
This third-party validation helped the brand reach a larger audience and reinforce the message that ALEX is the real deal. One proof point: industry reporters started proactively coming to Jellyvision (and Propllr) for insights.
Today, Jellyvision also boasts…
More than 1,500 ALEX clients
111 Fortune 500 clients
National brand recognition
Rockstar status in the Chicago startup community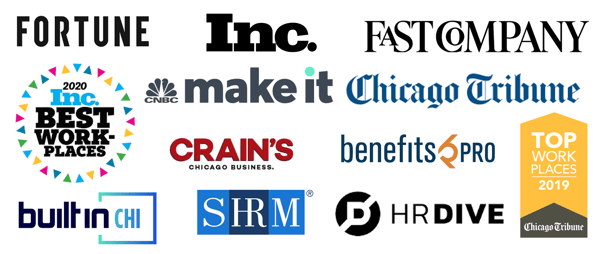 How to Use PR to Level Up Your Brand
Jellyvision is an amazing company and sells a great product – and it still needed support from PR to get its message to the right people.
Wondering whether PR can help you get in front of a bigger audience?
We'd be happy to talk. To start the conversation, shoot an email to josh@propllr.com.
Not ready for a conversation yet? Take a look at our PR Potential checklist. Answer 21 questions to get a sense of how much PR could help your business grow.